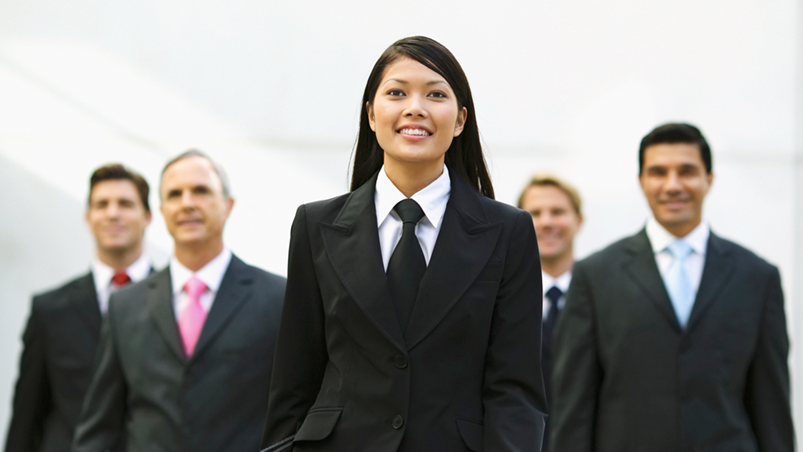 Nearly every company understands the urgent need for innovation. Technology and globalisation have so accelerated change that scale and power — once the greatest strengths — have become weaknesses because they impair an organisation's ability to adapt. The problem is, the term "innovation" is used so broadly that it has become virtually meaningless.

Consider the typical initiatives that companies pursue: some create labs to innovate, yet most labs fail to help companies adapt to the future. Others try methodologies such as the "lean start-up", but find it difficult to act on potential breakthrough ideas. What these failures have in common is that they do not focus on the right talent.
To innovate successfully requires entrepreneurial talent, which is not simply being creative, smart and flexible. What sets entrepreneurs apart is that they envision a future that defies conventional wisdom, then assemble (and reassemble) the plans and resources needed to make it a reality.
You cannot teach this by sending your people to a two-day workshop; these skills come from months and years of hard-won experience. It is also incredibly difficult to hire this kind of talent; no entrepreneur worth his or her salt is looking for a traditional job.
In Silicon Valley, we have overcome these issues by using acquisitions to bring in innovative, entrepreneurial talent. I am not necessarily talking about "acquihires", in which technology companies acquire start-ups as a recruiting strategy. Rather, you are trying to acquire leaders who have proven their ability to build a new business. Unlike most other skills, there is no academic degree or job title that can accurately predict this.
Even when you have identified one or more great entrepreneurs you want to acquire, you need to adopt a different approach to M&A. It is not simply a matter of buying the "right" company at a good price. The real challenge is finding talented entrepreneurs who are aligned with your mission and can function within a larger organisation. You have to make sure that the body does not reject the transplant.
At LinkedIn, we used acquisitions to fuel innovation when we acquired Pulse and Newsle. Both had built killer products. But we also wanted to transplant their entrepreneurs (and the future innovations they would create) into LinkedIn — Ankit Gupta and Akshay Kothari at Pulse, and Axel Hansen and Jonah Varon at Newsle.
Similarly, our business lines — talent, marketing and sales solutions — are run by acquired product leadership (Eduardo Vivas from Bright.com, Russell Glass from Bizo and Sachin Rekhi from Connected).
To retain acquired entrepreneurs, you must build strong alliances with them based on closely aligned values and missions. In my book, The Alliance, my co-authors and I wrote about the importance of building open, honest and mutually beneficial relationships with employees. Each key employee should be on a "tour of duty", which includes a clear objective (with agreed success criteria) that would help transform the company and the employees' career. The same principles apply to any entrepreneurs you acquire, though their "signing bonuses" may include a few extra zeros.
When LinkedIn acquires a company, we work with the entrepreneur(s) to define a tour of duty that advances their career. Given the financial rewards they have already received, these tours focus less on compensation and more on learning opportunities.
For example, Ankit, Akshay, Axel and Jonah all came to LinkedIn with relatively little work experience; Ankit and Akshay had just finished their graduate degrees at Stanford, while Axel and Jonah were Harvard dropouts. Eduardo had jumped right into the start-up world after high school, and sold another company before building Bright.com, but had never worked at a business of our scale. Working at LinkedIn gives these entrepreneurs the opportunity to manage a far larger team, with a far greater user base — experiences that will help them advance to executive roles or to start new businesses, whether inside or outside LinkedIn (preferably inside).
Executed properly, bringing in entrepreneurial talent via acquisition can be a major win-win. Your business gets a much needed infusion of innovation, while the entrepreneurs you ally with benefit both economically and by gaining valuable experiences that advance their careers.
This post originally appeared on Financial Times.