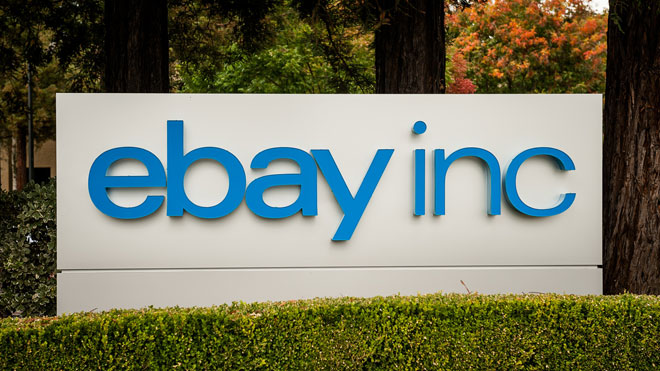 In January, activist investor Carl Icahn acquired around 2 percent of eBay's stock. A month or so later, eager for a return on his investment, he published an open letter to eBay's shareholders.
In it, he expresses concerns about the "long-term value" of the eBay subsidiary PayPal, and its ability to "remain competitive over the long term." His solution: Spin off the fast-growing payments processor as a standalone enterprise.
While Icahn mentions long-term shareholder value no less than seven times in his letter, his perspective on PayPal seemed far more focused on the short term when he spoke with Forbes a couple weeks ago.
"If you just went out and took it public you'd get a huge premium because of growth…" Icahn told writer Steven Bertoni. "PayPal is a jewel, and eBay is covering up its value."
According to Bertoni, Icahn would like to see eBay sell PayPal to a company with "a more natural fit," such as Visa. "Another giant in the space would pay a huge premium for PayPal," Icahn enthused.
But if we assume that Icahn really does care about creating long-term stockholder value, as he insists, then the true issue here isn't what sort of short-term pop he can engineer for eBay's stock price, or what size premium PayPal might fetch from another company.
The true issue is what conditions are most conducive to PayPal growing increasingly valuable over, say, a 10-year time frame. I've been interested in this question ever since I served on PayPal's founding board of directors.
So, what conditions will best help PayPal continue to grow its user base, increase revenues, and bolster its profit margins on a consistent and ongoing basis? Those are the long-term trends that are going to create real value for committed eBay shareholders.
The Innovation Culture of Silicon Valley
To me, what's most interesting about this story is the light it sheds on the clash of values between Icahn's Wall Street world and the culture of Silicon Valley.
In the popular imagination, Silicon Valley is mythologized as a place where entrepreneurs who are barely old enough to vote conjure a few thousand lines of code into billion-dollar companies in a matter of months.
But instances where this actually happens are rarer than total solar eclipses. The reality of Silicon Valley is that innovation takes time. The fabled Eureka moments may lead to product breakthroughs. But they rarely lead to fully formed products, and they never lead to mature and fully formed businesses.
Innovation comes from long-term thinking and iterative execution.
The prototypical Silicon Valley venture capital approach to investing is structured around the pace that start-ups evolve. VCs think in terms of five-to-ten year development cycles, not quarterly earnings reports, as they break out funding opportunities into Series A rounds, Series B rounds, Series C rounds, etc. Liquidity is typically seven to ten years down the line.
Strong platforms take years to realize their full potential. They often provide opportunities to cash out early along the way — but for those who are patient and more interested in long-term value creation, their rewards are even sweeter. Just ask Facebook's Mark Zuckerberg. Or Workday founders Aneel Bhusri and Dave Duffield.
While PayPal is no longer a startup, it still has massive growth prospects. But to someone who isn't investing in the long term, it's just a cash cow that's ready to be slaughtered.
That's why Carl Icahn is churning out letters to shareholders so fast he actually rechristened ex-PayPal COO and Yammer founder David Sacks as "David Yammer" in his first missive. It's hard to imagine he could have a coherent long-term plan given that his due diligence doesn't extend to surnames. (It's since been corrected.)
Icahn is determined to manufacture consent for a spin-off, then a sale, so he can make a quick profit on that PayPal premium.
If you believe that it takes more than a few caustic letters to shareholders and a quick trade to deliver compounding returns to investors over time, Icahn's argument loses much of its zing.
After all, long-term value usually results from long-term strategies crafted and executed by a strong leadership team. eBay CEO John Donahoe has lifted the company's annual revenues from $8.54 billion in 2008, when he took over, to $16.05 billion in 2013. David Marcus, PayPal's president, is an accomplished entrepreneur who is deftly bringing PayPal into new markets.
Both of them have extensive knowledge of the commerce and payments landscape, and both of them agree that keeping PayPal and eBay together is the best way to create long-term value for both companies. They've considered spinning off PayPal, and they have determined that the current setup is the most strategic one.
I don't have any inside information about their vision, but I do have some thoughts about why the PayPal/eBay combination works as is.
The Future of Payments
The payments space is extremely competitive right now. Amazon, Google, Apple, and Square all want to own it. And none of them are playing with each other. Instead, they're all deploying whatever strategic assets they have to create their own closed commerce-and-payments systems.
In other words, while Carl Icahn is insisting that eBay and PayPal are two "disparate businesses" with "two very different business platforms" that should separate in order to improve their effectiveness, everyone else in the space is converging as furiously as they can.
Amazon is a commerce platform with its own payments system. Google has a commerce platform and a payments system. Apple has the capacity to leverage its commerce platforms (iTunes, App Store) and its hardware into a closed-loop commerce system that would let users pay for online and offline purchases using their iPhones. Square has allied with Starbucks because it needs large commerce partners to feed it transactions to process.
Any one of these payments system players would likely jump at the chance to add to one of the world's largest decentralized commerce platforms to their strategic assets.
They can't, however, because PayPal did that 12 years ago, when it sold itself to eBay.
At the time, I was working as PayPal's Executive Vice President and helped engineer that deal. We had taken PayPal public earlier that year and had plenty of capital, but we felt that joining eBay would be advantageous for long-term innovation. There were massive synergies between eBay's peer-to-peer marketplace and PayPal's easy-to-use payments mechanism. Working as a team, we could share data and analytics about customer acquisition and fraud activity, we could grow our user base faster and less expensively, and we could create higher profit margins in a marketplace where a huge number of higher value transactions would be taking place on a consistent basis.
Twelve years later, the synergies that led to our deal with eBay are no less relevant. Today, 30 percent of PayPal's $180 billion in annual transactions take place on eBay. 30 percent of its new users come from eBay. Its profit margins are higher here than they are in less established parts of its business.
Thanks to its mature and lucrative eBay business, PayPal has the ability to keep its margins as low as possible in the areas where it is undertaking its greatest expansion efforts – namely mobile payments and retail payments. And as evidence from the last couple of years suggest, this relationship is allowing PayPal to innovate in dynamic and abundant fashion. Last year, it launched 58 new global product experiences. Its mobile business has grown from $14 billion in 2012 to $27 billion in 2013. It has signed up approximately two million physical retail locations that accept PayPal as a form of payment.
As competition in the payments sector intensifies, profit margins on all payments systems will likely start trending to zero. As that happens, controlling major commerce platforms will become even more important to payments players, because they'll still be able to create value by building valuable ecosystems on top of them.
Building Shareholder Value With a Competent Board of Directors
As Carl Icahn correctly asserts, companies do need to be responsive to their shareholders. Sometimes, activist investors can help spur constructive action against CEOs and boards who have been mis-managing a company's long-term innovation efforts. That isn't the case with PayPal.
Instead of providing a compelling explanation for why PayPal would be better off diverging from eBay at precisely the moment when everyone else in the payments industry is looking for convergence opportunities, Icahn has invested energy into attacking the integrity of eBay board members Marc Andreessen and Scott Cook, and the leadership abilities of eBay CEO John Donahoe. In a series of letters, he has insisted Marc Andreessen bulldozed the rest of the board of directors and unilaterally orchestrated a transfer of Skype to Microsoft that benefited Andreessen's own firm to the detriment of eBay. Icahn should know better; these types of decisions are made by the entire board of directors.
While this has made for lively if unconvincing theater — in Icahn's imagination, Andreessen has almost Lex Luthor-like powers to control the minds of others — it doesn't qualify as a long-term strategy.
Instead, it's classic market exploitation. And while market exploitation can lead to a quick buck in a quick trade, it creates less value over time than more fundamental approaches that rely on strong leaders executing carefully considered plans to build lasting assets.
In the end, Icahn's stock in trade is trading stocks. Silicon Valley's stock in trade is creating powerful products and platforms. The former approach creates short-term returns. The latter approach creates economically productive ecosystems that spawn industries, jobs, products, and services that benefit society at large, and compounding profits for long-term shareholders.
This post originally appeared on LinkedIn.